Other Anti-Aging & Regenerative Medicine Treatments for Your Skin
---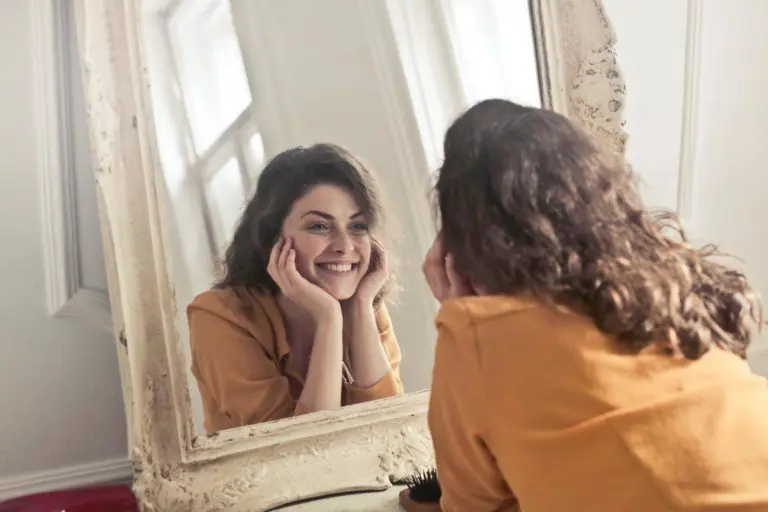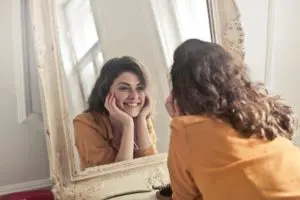 Clean, clear, hydrated, blemish-free, more youthful-appearing skin can be maintained or achieved as long as you have the right plan, and you stick with it. 
I wrote about how effective microneedling – especially with PRP – can be for treating significant wrinkling and thinning of your skin for men and women due to aging and other causes here.
What if you're still young and you're not experiencing significant aging of your skin, yet? or what if you're working to maintain the benefits achieved from microneedling anti-aging skin treatment?
Adequate physical activity, proper rest, a mostly plant based diet, and proper hydration are foundational for optimal health, and optimally healthy skin is no exception. But what more can we do besides the obvious? What nutrients, serums, and other treatments can you do to provide your skin on a daily basis with what it needs to maintain a plush, youthful-appearing 
Here's the Daily Routine I Recommend:
1) I recommend daily cleansing. I recommend a cleanser that removes dirt, impurities, and make-up, and is fortified with botanical extracts of Aloe, Green Tea, Chamomile, and Marigold to hydrate, soothe, nourish and calm the skin. This cleanser can be used in the morning and / or evening. 
2) I recommend the daily use of a hyaluronic acid serum. This is not only important during a microneedling anti-aging skin treatment if you've had one of these, it's also helpful for ongoing, daily at-home care as well. Hyaluronic acid is widely distributed throughout your body, and is especially abundant in the top layer of your skin. It is involved in tissue repair and regeneration. Applying hyaluronic acid not only helps to hydrate your skin, but also provides some building blocks for tissue regeneration. It can be used daily for these purposes, and we recommend using it several times a day following a microneedling anti-aging skin treatment. The deeper layers of your skin will be open at that time, so this is an especially great time to nourish and refortify your skin with the hyaluronic acid serum. 
3) I recommend the daily use of a copper mist spray. It's especially nice for traveling, because it's an easy carry-on that can be used as an on-the-go toner. It's fortified with copper peptides as well as with hyaluronic acid. The copper peptides promote the production of collagen and elastin, as well as hyaluronic acid. The copper also acts as an antioxidant and antimicrobial, and also helps to promote blood vessel growth in the skin. I know quite a few of my patients carry this in their purse daily, and when they feel they need a little bit of moisturizing and firming they just spray some of the copper mist on their skin at any time during the day. In addition, a recent double-blind placebo-controlled study showed that sleeping on a pillow case coated with copper reduced the appearance of fine lines, wrinkles, and crow's feet by a statistically significant margin.
My Recommendations for Certain Conditions:
In addition to using the above serums for normal maintenance we offer a few products to treat specific conditions.
I recommend a "Tighten and Lift" serum after cleansing in the morning to help anyone who's starting to show fine lines or wrinkles or starting to have sagging skin or even if they're just starting to have an ongoing dry skin or rough skin look. It contains rice protein, and oat and almond extracts, which act as emollients, as well as lactic acid for exfoliation, and then there's some aloe, chamomile, and green tea for reducing inflammation.
I recommend a "Cellular Renewal" serum for protection against UV damage or sunburn damage from sunlight. It contains Chondrus crispus extract. It protects against and even reverses DNA damage caused by UV rays. I often like to think of this product as a conditioner for the face!!
I recommend "Vitamin C and E Brightening" serum to alleviate dark spots caused by UV damage, acne scars and just plain old aging. Vitamin E is a very powerful antioxidant that helps to combat free radicals which can damage the skin and it acts as an effective moisturizer. Vitamin C is another powerful and well known antioxidant that helps to produce collagen. The key ingredients in this formula are botanicals. The licorice root acts as a skin lightening agent that helps to disperse melanin pigment thereby evening skin tone and color. The botanical fruit complex increases the rate of cell renewal that in turn leads to smoother, younger-looking skin. 
I recommend "Human-derived growth factor" gel for skin that's already quite aged, when it's worth it to use something a lot stronger in order to get something that's effective. This gel contains many of the same ingredients in the above mentioned serums, but it also includes growth factors that have been shown to increase tissue healing and regeneration. It can also be used in any skin condition caused by aging or trauma where normalization of the skin is desired. This product can also be used as a mask overnight and then cleansed in the morning. 
Whether you're in need of a significant intervention or looking for advice for what you can do to maintain youthful-appearing, vital skin, just let us know. We're experts when it comes to preventing aging and anti-aging of your skin, and we're always excited to discuss your options with you.
---
We Have Helped Thousands of Men & Women Just Like You
Don't Settle For Anything Less Than Our Unrivaled Customer Service & Medical Expertise
---
You really have found what you're looking for. Under the direction and leadership of Dr. Robert Strait, N.D., our team of physicians and staff has helped almost 5,000 men and women with testosterone replacement therapy, hormone replacement therapy, and with other anti-aging and regenerative therapies for erectile dysfunction, other kinds of sexual dysfunction, and so much more. We've delivered the results that our patients want thousands of times, over and over and over again. We're confident that we'll deliver the results for you too, if you give us the opportunity. We have the expertise and experience to help you to live and perform to your full potential. Give us the opportunity to help you. You deserve it!
Schedule Your New Patient Appointment Now
---
---