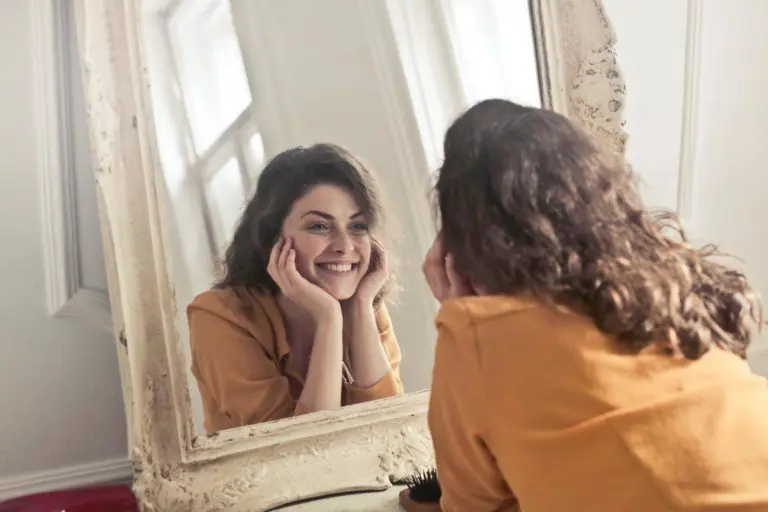 Full Potential is a Seattle health clinic dedicated to helping women cope with menopause symptoms, slow the effects of aging, and improve sexual health and satisfaction.
If you are looking to gain more energy, slow your symptoms of menopause, and rediscover your libido, we can help.
Our multi-disciplinary team specializes in women's sexual health.
Through proven, targeted therapies and specialized interventions, we can help you recapture that part of yourself you may have thought was gone forever.
Did you know that almost as many women as men experience sexual dysfunction in middle age?
We hear so much about men's sexual health, but what about women?
Aging is an inevitability. Fortunately, the symptoms of menopause don't have to rule your life!
We are destined to experience changes as we age – some changes are welcomed, some not so much.
Menopause, in particular, brings with it significant life-altering physiological changes that some women have trouble managing. Some of the symptoms you might experience are…
Hot flashes

Weight gain

Mood swings

Changes in skin texture and bone density

Physiological changes that cause sex to be painful and unpleasant
Is there sex after menopause?
The results of a study conducted by the Mayo Clinic show that more than 90 percent of post-menopausal women suffer from decreased desire or an inability to climax. The same study found that 74 percent of women experiencing menopause report poor lubrication, while 71 percent experience painful or difficult sex.
In addition, many experience troubling symptoms that can include:
Moodiness

Brain fog

Hot flashes

Night sweats

Increase in belly fat

Difficulty losing weight

Lack of energy

Changes to skin and hair

Memory loss

Cognitive changes

Bladder control issues

Difficulty sleeping

Osteoporosis

Loss of interest in the things you love

Anxiety and depression

Painful intercourse

Inability to climax

Low libido or decreased sex drive
When we are forced to live with these symptoms, it creates a range of secondary issues such as low self-esteem, depression, anxiety, and irritability. For some, it leads to a dissociation with the things that once were the source of great joy and happiness. When this occurs, many women simply accept that this is the way life is going to be from now on. However, we know, first-hand, that this does not have to be the case!
You are a passionate, joyful, vibrant woman. There is no reason that you should not continue to be so.
The symptoms of menopause are often uncomfortable and, for many, they are a constant source of concern. However, the anxiety and worries  about these symptoms are just as damaging and life-changing as the physical changes themselves.
Not doing anything and just accepting that this is your lot in life are not viable approaches to menopausal changes. If you don't want to feel like this—and who does—know that you don't have to. There are many solutions and combinations of therapies that can help you feel better.  Some of these symptoms can actually be reversed, giving you back the life you love, including all the intimacy, the joy, and the lust for living that you so desire.
Optimizing your health at any age
There are many reasons for menopause symptoms. Some are physiological, and others are a product of external factors, which may include:
Certain types of medications

Poor health

Depression

Low hormone levels

Overworking

Lack of privacy

Being in an unhealthy relationship
The good news is that with a combination of medications, supplements, and other interventional therapies, it is more than just "possible" to get your groove back.
Hormonal changes can be treated with HRT or BHRT. Psychological concerns can be supported through counseling, supplements, holistic therapies, and medication. The bottom line is that there are many effective treatments, both natural and medicine-focused, that successfully address all the concerns of menopause, including painful intercourse, low libido, and all of the other symptoms that contribute to you not feeling like yourself.
If you are ready for a change – the good kind of change – Full Potential is for you.
Menopause does not mean your sex life is over.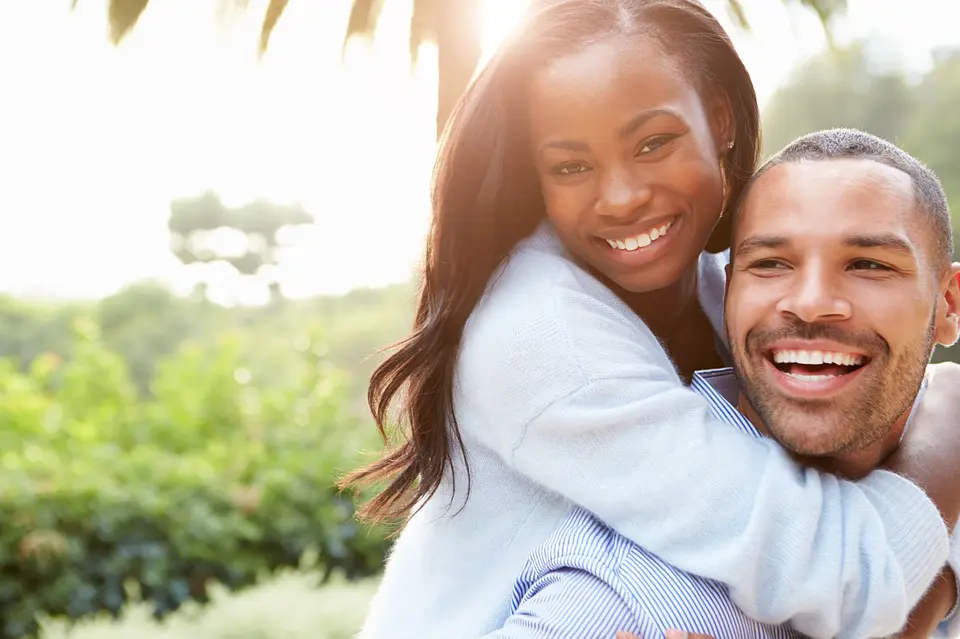 The physical and emotional obstacles that menopause causes can be concerning, but the good news is that you are not alone. These symptoms are common for all women, both pre-and-post menopause, and there is a solution.
A healthy libido and a satisfying sex life is possible for women of any age. Even if you are pre-menopausal and are experiencing low libido, an inability to orgasm, or a lack of interest in sex altogether, it's never too late to turn that around.
A combination of therapies such as hormone replacement therapy (HRT), bio-identical hormone replacement therapy (BHRT), thyroid therapy, natural supplements, and holistic treatments can treat the symptoms of menopause. Our clinic has had great success in reversing these symptoms and restoring both physical and psychological motivation, energy, and confidence.
We work with women of all ages, providing a safe, frank, and discreet environment for you to heal.
A fulfilling sex life should not be the milieu of pre-menopausal women. At Full Potential, it is our mission to turn back the body clock and change the perception of how menopause affects us as we age.
Backed by science and clinical proof, we offer real alternatives to simply "accepting the inevitable." The changes we experience are not beyond our control.
Low libido interventions for women of all ages
Just because you are a certain age doesn't mean that you have to turn your back on a fulfilling sex life. Pre-menopausal and peri-menopausal women also experience low libido, and there are plenty of ways that these concerns can be addressed in our clinic.
Treatment for low libido and sexual health issues is comprised of a combination of therapies. Following a complete assessment, we may choose one or a combination of the following interventions:
Current medication assessment
We look at all of the medications and supplements you are currently taking to determine whether they play a role in your low libido. We will work closely with your family doctor and other medical practitioners to determine what is necessary. It's very unlikely that you'll need every form of treatment, so we will figure out what can be reduced and even eliminated altogether.
Therapy/counseling
Speaking to a counselor or therapist who specializes in sexual health can be very helpful. Strong women tend to compartmentalize their pain, which leads to other issues, including low libido and a lack of desire. Though it may be uncomfortable to speak openly about your concerns, you can expect a positive experience that is aimed at one thing: helping you recapture your natural vitality.
Education
There are many ways to approach sexual health and healing, some of which you may not have considered. This could be either due to a lack of information or perhaps you didn't even know such information existed. We aim to provide you with the tools you need to feel better about yourself, improve intimacy in your relationship, and get your sex life back on track.
Medications
Medication therapy can be very helpful for some women. There are many menopause symptoms and other related issues that can be addressed with medication. We approach medication therapy with a do-no-harm philosophy and will always suggest natural alternatives when possible.
Hormone therapy
Hormonal changes are the scourge of aging. Our bodies slow down and stop producing the hormones that affect our hair, attitudes, energy, weight, focus, memory, skin tone, texture, and more. Supplementing with hormone therapy or bioidentical hormone therapy can help reverse the effects of menopause.
Self-help
Self-help interventions include mindfulness, meditation, and various coping strategies that can help lower your stress level so you feel better. When you have the tools to manage mood changes and reduce anxiety, you will be better equipped to feel better faster. These strategies are designed to support you in achieving your sexual health and wellness goals.
Supplements
Natural and herbal supplements can be very helpful in helping you regain your vitality and libido. Our practitioners work closely with you to determine which supplements will best to support your wellness goals. Natural supplements can address concerns such as hot flashes, mood swings, memory, focus, low energy, and weight gain.
Diet
When you are experiencing changes from hormonal imbalances and menopause, your diet and level of activity are all-important. There may be foods you are eating that have a negative impact on your mood as well as your ability to cope with stress and other concerns. Adjusting your diet by eliminating certain foods and adding others to your diet will provide a much-needed boost of energy. Diet is important because what you eat affects your mood, your libido, and other essential body functions.
Exercise
Being active is an important part of aging well. Exercise provides your body with the strength, energy, and resilience it needs to stay healthy and resist diseases. But how you exercise is just as important as doing it in the first place. Developing healthy habits around activity will give you more energy and motivation for doing the things you enjoy most – including sex and intimacy.
Lack of arousal or inability to climax: solutions that really work!
The ability—or inability—to become aroused or achieve orgasm is something we tend to take for granted. However, many women experiencing menopause find it difficult to "get in the mood" for a number of reasons. The effort that it takes to approach this state is often stressful, frustrating, and inconsequential when it does not lead to satisfaction.
When these issues are present, it can affect all other areas of your life, including your ability to cope with stress, your interpersonal relationships, and how you relate to your partner on a day-to-day basis. You may feel incomplete, inadequate, and unloved – but these emotions are unfounded! Once a solution has been determined and implemented, these feelings will away.
Painful sex? We can help!
For many women, sex in middle age brings with it a long list of unpleasantries. Lack of lubrication can lead to painful intercourse, which in turn may prompt you to avoid the act altogether. This issue, in particular, is easily addressed from a physical standpoint, but the fear and avoidance behavior you may have built up over time can be a contributing factor as well.
Lack of arousal
If you are experiencing an inability to climax or lack of arousal, we can help. Using a combination of targeted therapies, we can help you get your groove back. When this happens, many other aspects of your life will seem more pleasurable and easier to deal with.
Lack of arousal can stem from a range of issues. Some are physiological while others are ones that you create within yourself as a result of stress and anxiety. Women with arousal issues may not experience the normal physical stages of arousal, which include vaginal lubrication, sensitivity to touch, and vulvar swelling. Factors that may contribute to this situation could include a lack of blood flow to the genital area, insensitivity or oversensitivity to touch, and even the inability to fully relax.
Inability to achieve orgasm
This may be the most common sex-related complaint among women of any age. Some women have trouble achieving orgasm even through masturbation, and even when sexual arousal is present. There are many factors that can contribute to anorgasmia, but you should know that this is highly treatable. It is possible for you to experience orgasms using the right approach.
Painful intercourse
Many women choose to forego intercourse after menopause because it is painful or difficult. There are several reasons for this, including vaginal atrophy, infections, inflammation, and low lubrication. While the causes of painful intercourse are varied and different for every woman, your doctors will be able to determine the underlying cause and develop a strategy to put it behind you.
If you are experiencing low libido at any age, we want you to know that you don't have to accept this as your "new normal." Full Potential is a Seattle medical clinic dedicated to restoring and rejuvenating your sexual health and vitality, and we know that we can help.
Schedule a consultation today and take that all-important first step towards recapturing your sexual self!